Find a coach company in your area: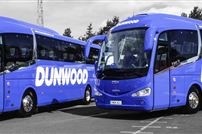 Dunwood Travel
Contact Details
Tel: 01384 455655
Address: St Joseph Court, Trindle Rd, Dudley, DY2 7AU
Email us Visit Website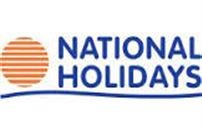 National Holidays
Contact Details
Tel: 0844 477 9990
Address: The Travel Centre, Springfield Way, Anlaby, East Yorkshire, HU10 6RJ.
Email us Visit Website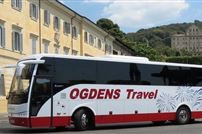 David Ogden Holidays
Contact Details
Tel: 01744 606176
Address: Baxters Lane, Sutton, St Helens, WA9 3DH
Email us Visit Website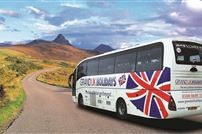 Grand UK Holidays
Contact Details
Tel: 01603 61 99 33
Address: The Old Bakery, Queens Road, Norwich, NR1 3PL
Email us Visit Website
Belle Coaches
Belle Coaches offer many great value for money Day Excursions to Thursford Christmas Spectacular from Norfolk and Suffolk each year!
We are a family run Coach Company that has been operating for over 90 years. We offer a varied selection of UK and Continental tours, Day Excursions and Private Hire.
We offer a home pick-up service for all of our tours from many postcodes in Norfolk & Suffolk and close to home designated pick-ups for Day Excursions. Check out our website to see what we have to offer!
Contact Details
Tel: 01502 574 669
Address: Belle Coaches, Hadenham Road, Lowestoft, Suffolk, NR33 7NF
Email us Visit Website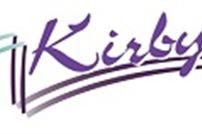 Kirby's Coaches
Contact Details
Tel: 01268 777 777
Address: 2 Princess Road, Rayleigh, Essex, SS6 8HR
Email us Visit Website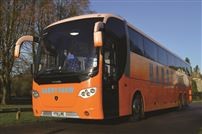 Harry Shaw
Contact Details
Tel: (024) 7660 8443
Address: Mill House, Mill Lane, Binley, Coventry, CV3 2DU.
Email us Visit Website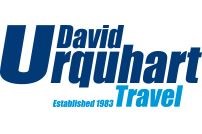 David Urquhart Travel
David Urquhart Travel have been delivering exceptional holidays and customer service since 1983. We have carried over 3 million passengers across the British Isles and Europe exploring top attractions, scenic spots and discovering the traditions and heritage of Britain, Ireland and beyond. We have formed a strong relationship with Thursford, offering the hugely popular Christmas Spectacular year on year with great success. Over the past 34 years, we have gained a wealth of knowledge in the travel industry and forged excellent relationships with companies through an experienced team of staff who strive to make your holiday just right; from the very first phone call to the homeward journey.
DIRECT Departures from • East & West Midlands • Essex • London & South • Medway & Kent • Northants, Beds & Bucks • Solent & Bournemouth • Tyne & Wear • Durham & Teesside • Yorkshire •
Contact Details
Tel: 0844 8484009
Address: 103 Strathmore House, East Kilbridge, G74 1LF
Email us Visit Website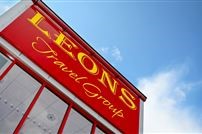 Leons Holidays
Contact Details
Tel: 01785 241319
Address: Paton Drive, Tollgate Park, Staffordshire , ST16 3EF
Email us Visit Website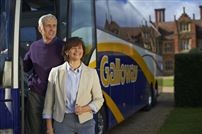 Galloway Coach Travel
Galloway Coach Travel has over 50 years' experience offering tours and day excursions by coach across the UK and into Europe. Home pickup is available from postcodes across East Anglia for most coach holidays and there are plenty of local pick up points for the day excursions.
Thursford Christmas Spectacular is a regular in Galloway's programme, offering a choice of matinee or evening performances, with lunch or accommodation. Visit travel-galloway.com for more information.
Contact Details
Tel: 01473 216266
Address: 7/9 The Walk Ipswich Suffolk IP1 1EA
Email us Visit Website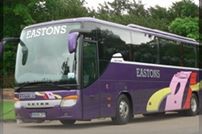 Eastons Holidays
Contact Details
Tel: 01603 754155
Address: The Old Coach House, Parish Road, Stratton Strawless, Norwich, NR10 5LR
Email us Visit Website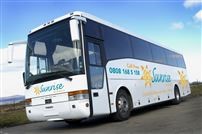 Sunrise Direct
Contact Details
Tel: 0808 168 5 158
Address: The Old Bakery, Queens Road, Norwich, NR1 3PL
Email us Visit Website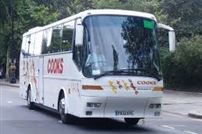 Cooks Coaches
Contact Details
Tel: 01702 344702
Address: 607 London Road, Westcliffe-on-Sea, Essex, SS0 9PE
Email us Visit Website
STAY UP TO DATE
FOLLOW US ON SOCIAL MEDIA
STAY UP TO DATE
SIGN UP TO OUR NEWSLETTER