COME EAT AND DRINK WITH US HERE AT THURSFORD!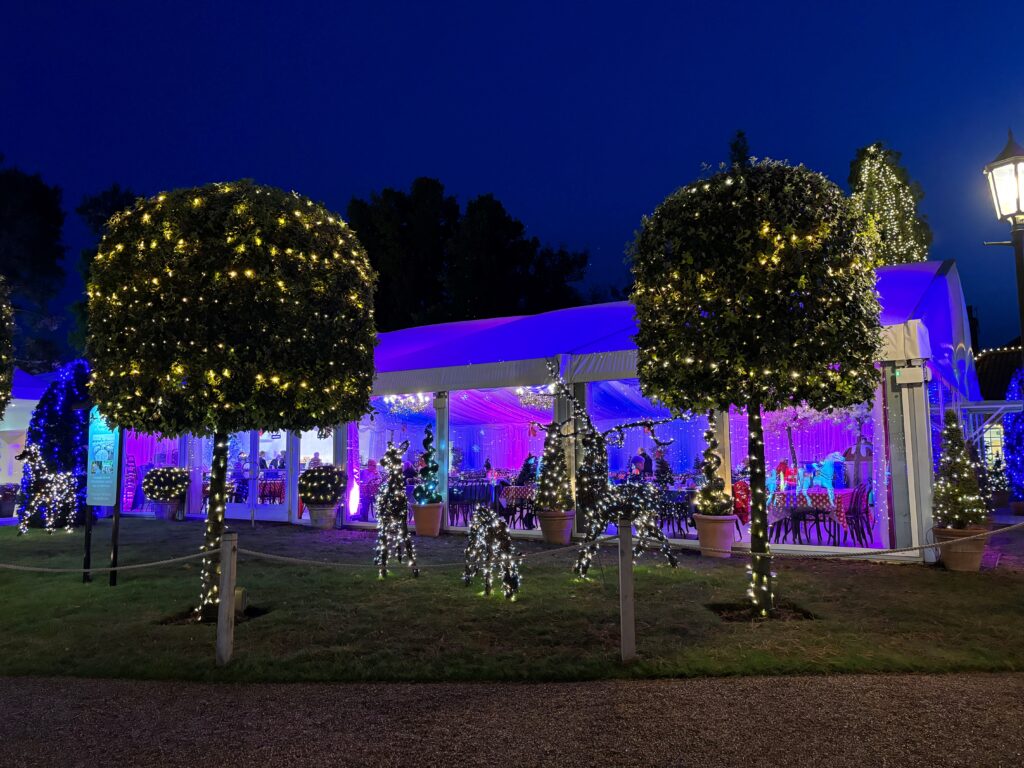 Whether you're looking for a meal, sweet treat or a quick snack, we have plenty of options for you to enjoy!
In our Garden Pavilion (pictured at Christmas time) you can sit down and relax with a hot home made meal including pie or sausage and mash. Our Barn Café also serves Fish & Chips and our Fantasy Land building offers pizzas. There's also pastries, sausage rolls and sandwich options as well as cakes, chocolate and mince pies!
Drinks can also be purchased including a range of hot and cold drinks