Find a coach company in your area:

CALEDONIAN TRAVEL
Caledonian Travel is one of the UK's largest operator of short breaks and holidays by coach, with over 30 years' experience. Over the years our team has delivered thousands of passengers and private groups to Thursford for the annual Christmas Spectacular event.  Our Thursford package includes coach travel from your chosen area, large choice of hotel accommodation inclusive of breakfast and evening meal along with a selection of excursions to compliment your festive break.  Our tours vary in duration from a 2 day break to a 5 day festive holiday.  As one of the most popular breaks with our passengers and private groups, we look forward to working with our friends at Thursford.
Contact Details
Tel: 03448153000
Address: MILLSHAW BUSINESS PARK, GLOBAL AVENUE, BEESTON, LEEDS , LS11 8PR
Email us Visit Website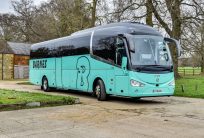 Barnes Coaches
"Barnes Coaches celebrate their 100th Anniversary in 2020 and have one of the largest and most modern coach fleets in the Swindon, Wiltshire area. They specialize in a wide variety of sectors including Coach Holidays, Private Hire and Day Excursions.  All Barnes Coaches holidays are financially protected by Bonded Coach Holidays, so you can book with confidence knowing your funds are secure. Contact the Barnes Team to request a free Holiday Brochure."
Contact Details
Tel: 01793 821303
Address: Unit E, Woodside Road, South Marston Park, Swindon, SN3 4AQ
Email us Visit Website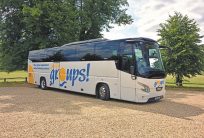 Just For Groups!
If you are a member of a club, or planning a group holiday, then we can help! We tailor make holidays to suit your requirements, arranging the complete package from transport, excursions, and entrances, to accommodation and guide services, for wherever you wish to travel to in the world.
All of our holidays are fully bonded and comply with the EC Directive on Package Holidays, so you can be assured your members money is safeguarded at all times.
Contact Details
Tel: 01603 886 740
Address: The Old Bakery, Queens Road, Norwich, NR1 3PL
Email us Visit Website

Kirby's Coaches
Contact Details
Tel: 01268 777 777
Address: 2 Princess Road, Rayleigh, Essex, SS6 8HR
Email us Visit Website

Crosskeys Travel
Crosskeys has a history of over 40 years providing luxury coach travel across Kent and Europe, catering for all your private hire needs with its large executive fleet.  Over the years Crosskeys has grown from strength to strength, resulting in the birth of the travel agency Crosskeys Travel (ABTA bonded). Our dedicated and friendly travel team are available to help you find and book your next holiday, short break or day trip.
Contact Details
Tel: 01303 27 26 25
Address: Crosskeys Business Park, Caesars Way, Folkestone, CT19 4AL
Email us Visit Website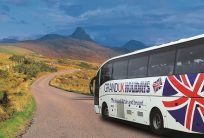 Grand UK Holidays
Tour Manager Escorted: We have more than sixty of the very best Tour Managers in the business, hand-picked because of their passion for places and people.
No Single Supplements!: We have never charged additional supplements for single bedded rooms on UK mainland coach holidays.
Totally Safe and Financially Secure: With a proud history spanning more than 35 years, we are members of ABTA and licenced by the CAA, so your holiday money is always safe and secure.
Contact Details
Tel: 01603 61 99 33
Address: The Old Bakery, Queens Road, Norwich, NR1 3PL
Email us Visit Website

Klarners Executive Travel
Klarners Coaches is a family run business with over 35 years' experience, operating out of Colchester, Essex.
With its own fleet of Executive coaches, Klarners ensure their passengers travel experience is always of outstanding quality.
Thursford Spectacular is one of our well-loved day trips that we offer year on year for both of our pick-up routes. Enjoy a wander around the venue prior to the matinee performance. For more information, please visit the Klarners website.
Contact Details
Tel: 01206 841211
Address: 572 Ipswich Road, Colchester, Essex, CO4 9HB
Email us Visit Website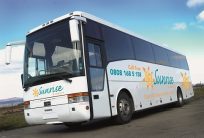 SunriseDirect
For more than forty years, hundreds of thousands of holidaymakers have travelled with us to destinations throughout beautiful Britain and scenic Europe.
We have been organising the best coach holidays for decades, no-one knows more about it, and no-one does it better, which is why we are East Anglia's favourite coach holiday.
We are a fully bonded member of ABTA, so your hard earned money is always kept safe and secure.
Contact Details
Tel: 0808 168 5 158
Address: The Old Bakery, Queens Road, Norwich, NR1 3PL
Email us Visit Website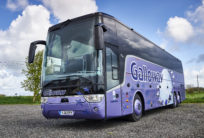 Galloway Coach Travel
Galloway Coach Travel has over 50 years' experience offering tours and day excursions by coach across the UK and into Europe. Home pickup is available from postcodes across East Anglia for most coach holidays and there are plenty of local pick up points for day excursions.
Thursford Christmas Spectacular is a regular in Galloway's programme, offering a choice of matinee or evening performances, with lunch or accommodation. Visit travel-galloway.com for more information.
Contact Details
Tel: 0330 1000 360
Address: 6 Old Fox Yard, Stowmarket, Suffolk IP14 1AB
Email us Visit Website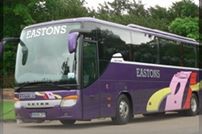 Eastons Holidays
Contact Details
Tel: 01603 754155
Address: The Old Coach House, Parish Road, Stratton Strawless, Norwich, NR10 5LR
Email us Visit Website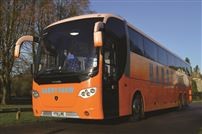 Harry Shaw
Harry Shaw
 Established in 1964 Harry Shaw are one of Britain's most experienced coach tour operators.
They offer a wide range of holidays to various UK and European destinations.
The Harry Shaw website is packed with ideas and a great range of holidays at fantastic value for money prices.
Your holiday money is completely protected as Harry Shaw are a member of ABTA.
Harry Shaw specialise in organising bespoke tours for groups.
Thursford has long been a favourite for groups and we would welcome the chance to provide a quote for your tour.
Contact Details
Tel: (024) 7660 8443
Address: Mill House, Mill Lane, Binley, Coventry, CV3 2DU.
Email us Visit Website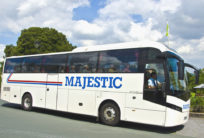 Majestic Holidays
Majestic Holidays is one of South West & South Wales's Leading Coach Holiday Operators with over 35 years' experience providing great value happy holidays.
Each year, our holidays are refined to include a great selection of hotels and top local attractions. From bargain breaks to premier four-star spas, our aim is to provide fabulous holidays at unbeatable prices.
Majestic offer departure points from Plymouth, Torquay, Exeter, Somerset, Bristol, Cardiff, Newport, Swansea, Swindon and along the M4 corridor
Contact Details
Tel: 01626 770246
Address: 10 Somerset Place, Teignmouth, Devon, TQ14 8ZZ
Email us Visit Website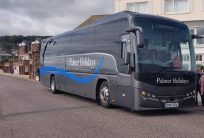 Palmer Holidays
With more than 40 years' experience in providing luxury coach holidays, we pride ourselves on our excellent customer service, luxury coach travel and hotels hand selected for your comfort and enjoyment.
All of our holidays include door-to-door service, so whatever the duration of your break, you can relax knowing that you will be collected from your front door and taken back home after your holiday.
Members of ABTA and licenced by the CAA for your peace of mind.
Contact Details
Tel: 01924 978038
Address: The Travel Office, Wakefield Road, Normanton, West Yorkshire, WF6 2BT
Email us Visit Website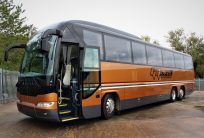 G&G Travel
We are an independent luxury coach travel company based in Melton Mowbray, Leicestershire. Whether you're looking for a trip to the seaside, a city break or a day trip to some top local attractions, we can guarantee we will have something to suit your needs. With wheelchair and pushchair friendly coaches, our professional drivers welcome everyone on board.
Contact Details
Tel: 01664 503646
Address: Unit B, Melton Commercial Park, Melton Mowbray LE14 3JL
Email us Visit Website
STAY UP TO DATE
FOLLOW US ON SOCIAL MEDIA
STAY UP TO DATE
SIGN UP TO OUR NEWSLETTER